VBScript in Label Expression
April 27 2010 | 0 comments
Categories: Map Data
http://mappingcenter.esri.com/index.cfm?fa=ask.answers&q=1209
I've got your feedback in the above post, but didn't find the attached
.cal, instead I found a cal calculate statement in user comments. I tried to bring it in Field Calculator, but got the following message:
Error running VBA code: user interrupt (see attached file)
Please tell me where my problems is, I'm not familiar w VB at all, so a bit of detailed steps would be appreciated.

Regards
Alice
Mapping Center Answer:
You need to give a space at p = 1 as shown below.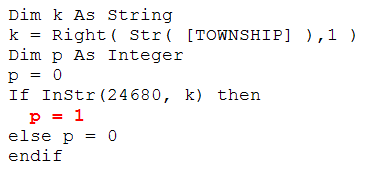 Second, check the Advanced button in the field calculator, type in teh statement above, and then type in "p" in the text box below as shown in the screenshot: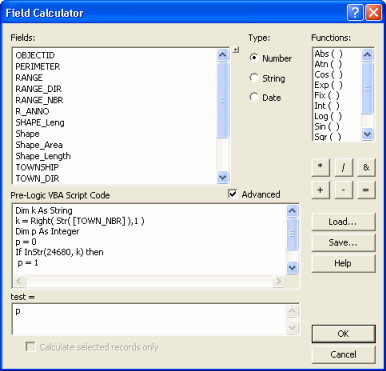 That should solve the problem.
If you would like to post a comment, please login.