Printing touching polygon outlines
September 01 2010 | 4 comments
Categories: Symbology
I have a map that has 4 large polygons, each of which I want to outline in a different color when printing. Since the polygons share boundaries in places, only one color is printed along that boundary. Is there a way to print polygons so that only the inside portion of the boundary outline is printed in the desired color? See the example attached. Thanks.
Mapping Center Answer:
We often get a questions that relate to a situation like yours and the solution will lie in either the Polygon to Line tool or the Feature to Line tool:
Feature to Line tool: Creates line features for each polygon such that the complete outline of each polygon is represented. This could be input to unique values and you could use cartographic representatons to offset the lines to the interior just a little so that they will not overlap where there are shared borders.
Polygon to Line tool: Creates line features for each polygon such that only one line feature is created for each shared edge. This would allow you to assign line symbology based on boundary type (e.g., a two-colored line where the features share the edge).
Using the methodology that Kyaw Naing Win suggests below, you will end up with a result that looks something like the following: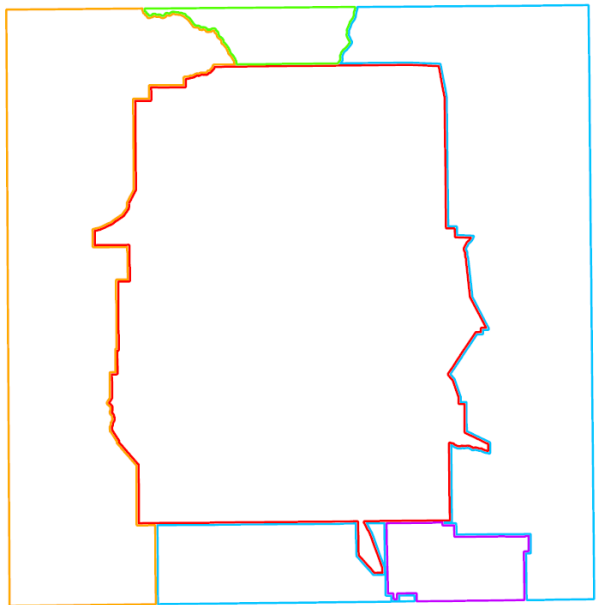 If you would like to post a comment, please login.