Labelling properties
September 05 2010 | 0 comments
Categories: Labeling
I am making base map for a web mapping service and am having trouble with street number labelling. The dataset we are using for the address only has the street number. This is okay for single properties; however, I am having trouble with stacked parcels and multiple townhouse properties that share a common street number.
With stacked parcels I am getting multiple labels, and with townhouse properties I am getting multiple polygons with the same street label. I have added a .jpg as an example of both.

What I would like to show is only 1 label for each of them. As the area I am looking at is the whole of Queensland is there a script I can use in the labelling environment that can filter out the multiple addresses???

Thanks for your help in advance.....
I am making a map at a large scale that shows property boundaries (cadastre) and I am using an address dataset to label the street number within each of the properties. The problem I have is with stacked parcels and multiple townhouse properties that share a common street number. The result on a stacked parcel is multiple street number label, and with townhouse properties each of the polygons is labelling at the street number.
Mapping Center Answer:
If you have a field in the attribute table that designates which parcels have townhouses (or other structures which result in more than one street number per address) then you can easily restrict the labels so that only one is shown per property. For example, in the data set I tested this on, I have some parcels that have two story buildings and some that have 3 story buildings. All the parcels are in the same feature class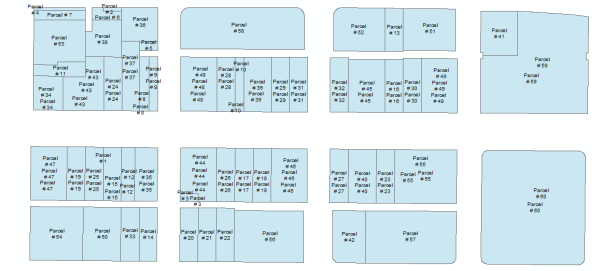 I have an attribute called "Floor" that is populated with 1,2, or 3 depending on which floor the address relates to. Since all the parcels have a first floor, I can use this to restrict the labels for the 2nd and 3rd floors from drawing.
Then you can use a SQL query to use label classes to label features from the same layer differently. In Label Manager or on the Labels tab of the feature class properties (after you select the option to "Define classes of features and label each class differently"), click the SQL Query button and use a query like I did which for my data set was "Floor" = '1'. This will ONLY label the features that meet this condition.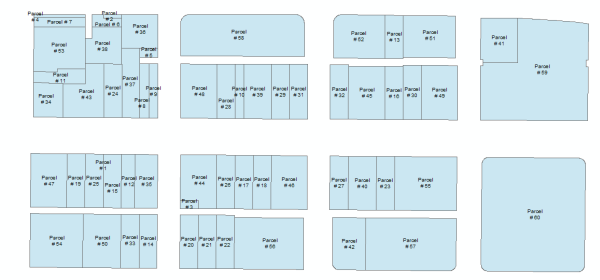 If you would like to post a comment, please login.