Listing attributes under legend items
November 02 2010 | 3 comments
Categories: Map Elements
I am trying to creating a watershed map based on a USGS HUC shapefile. The watershed delineations are hierarchical, so within one main watershed their are several smaller watersheds. My map looks fine, the problem is that I am trying to get a legend which lists the subwatersheds, which correspond with a number on the map, underneath the color coded main watersheds. Is there a way to do this? The attached file is an example of what I would like created using MS Paint.

Thanks.
Mapping Center Answer:
This is possible but it is not an automatic solution. It is mostly a matter of using multiple copies of the layers in the Table of Contents and setting the visibility of the subgroups using outline and fills of No Color. Here is a map I tried it out on showing just a few counties by FIPS code in Oregon, Washington and Idaho.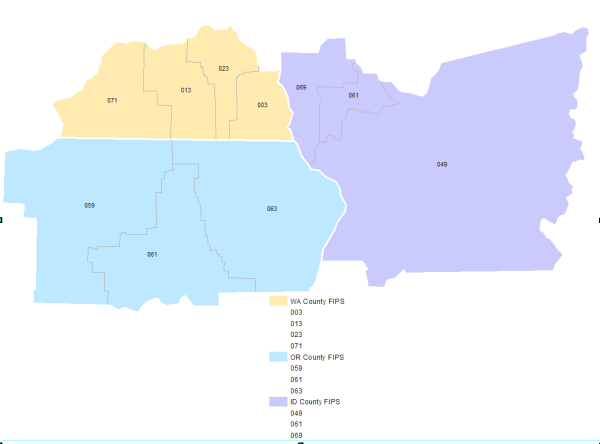 This is what the legend looks like close up.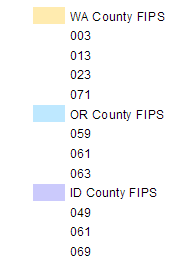 This is how I set the layers up in my Table of Contents.

And this is how the legend proeprties were set.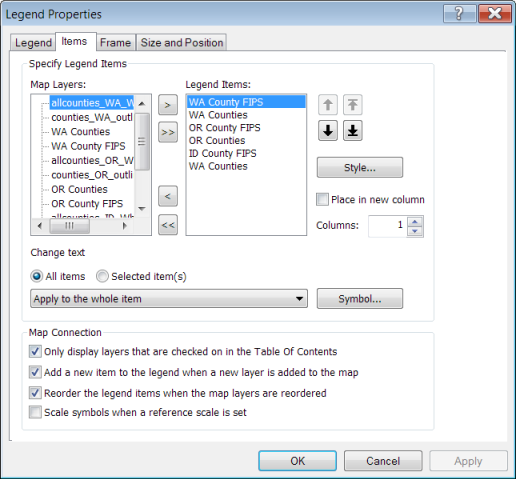 If you would like to post a comment, please login.