Rotate map output
March 26 2011 | 2 comments

We need to create our maps in portrait. If you print an A1 portrait, this wastes a lot of paper for each map.

One option would be to export the map to a graphic and insert into a landscape map layout - would not waste approx. 40cm per map. We would lose quality in conversion, etc.

I read ArcPress is incorporated into all ArcGIS. Is it possible to rotate the map print out. So the Portrait map gets printed landscape, thus saving paper.
Mapping Center Answer:
Yes, there is an option with ArcPress (delivered with all versions of Desktop) that will allow you to save paper. From the Print dialog, select the ArcPress Printer as the Printer Engine and then select Properties….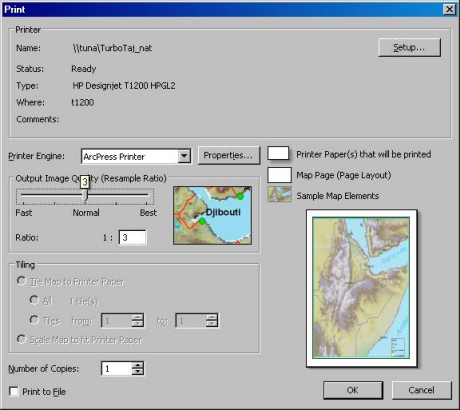 On the ArcPress Printer dialog, select the Save Paper checkbox. Click OK for all the dialogs.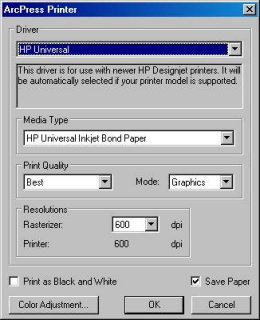 Also, note that most HP printers can rotate the page by 90 degrees when using the Windows Printer engine. Again, select the Properties… button to the right to access the advanced printer settings.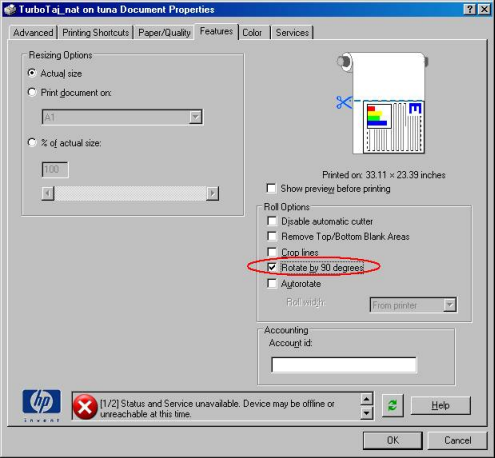 If you would like to post a comment, please login.