Follow target in ArcScene
May 03 2011 | 3 comments
Categories: 3D Mapping
Hi,

I want to make an animation where I can set the observer above and behind (looking down) a target (imported SketchUp model) moving along a predefined flight path / route. Can this be done and what is the best method? Tried some of the functions with ArcScence Animation toolset, but I don't think I was selecting or setting the correct options.
Mapping Center Answer:
Take a look at the Animation help topics, in particular, the highlighted one below. Here is the direct link to the "About moving the camera or view along a path" topic.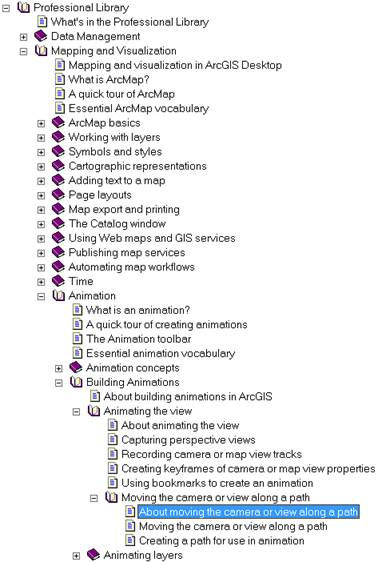 If you would like to post a comment, please login.