Gap on Callouts
June 11 2008 | 8 comments
Categories: ArcGIS Methods, Labeling
How would you control the width on a callout leader line where it joins the text box portion of the callout?
Mapping Center Answer:
When you're editing annotation, select the annotation feature with a leader line, and in the attributes window click the Leader button. (shown below)
Another VERY important thing to know when you're editing annotation where you may be adding leaderlines interactively, is to set the Editor Options so that the new leader lines use the correct symbol. From the Editor menu choose Options, then show the Annotation tab, and click the Leader button (in the Leader Symbol section). Unfortunately the editing experience doesn't explicitly manage this, i.e., determine the correct leader symbol based on the text symbol for the annotation feature you have selected, so you may need to adjust your leader symbol in the Editor Options each time you edit a different annotation feature class (if they use different colors or styles of text).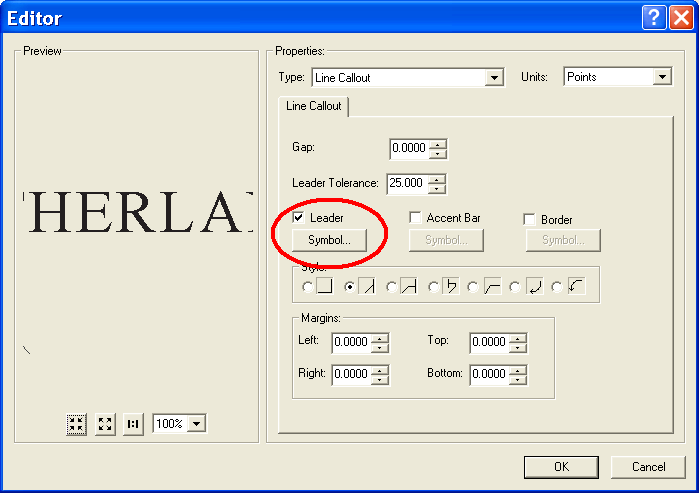 If you would like to post a comment, please login.